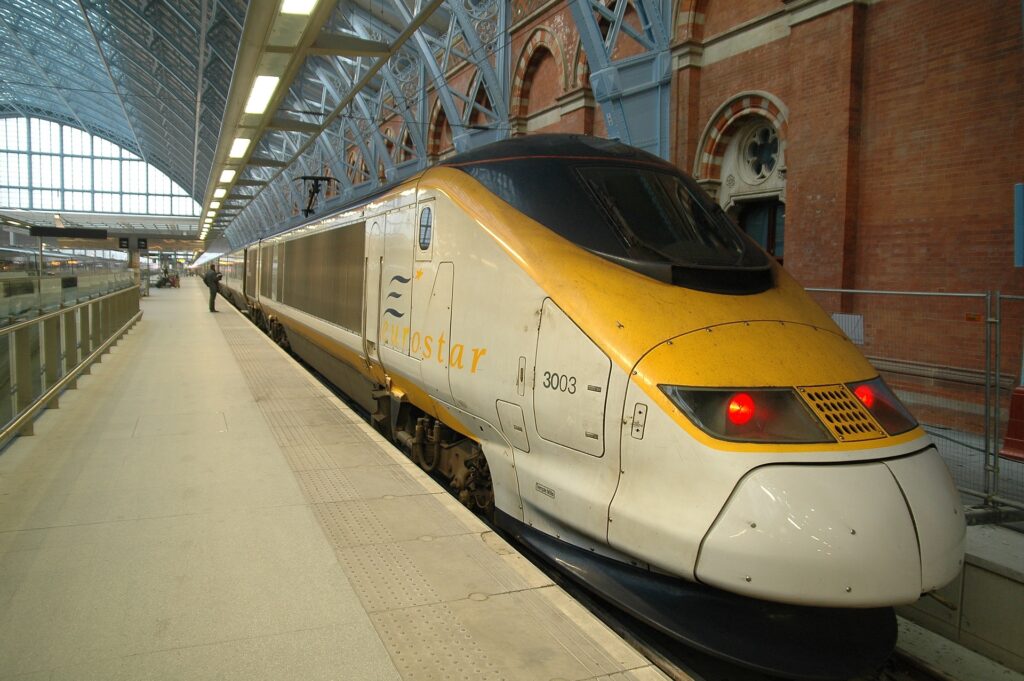 At the end of March 2022, I returned to London from Brussels on the 6pm Eurostar departure on a Saturday. I was pleased to see that the check-in process was much easier and faster than at London St Pancras a few days before. Most trains then stopover in Lille for around 5 minutes to pick up passengers travelling from other parts of France. This time we were still stationary after 15 minutes with no announcements made to explain why we had been delayed. Then after another 5 minutes we were told that all passengers would have to disembark from the train with all their luggage, leave the platform and process through security and passport controls a 2nd time at Lille Europe. The reason given for this was that a person had been seen on the track near the train at Brussels Midi station. Those who have used Lille Europe will know that the station is not really geared up to process the large number of passengers on a full Eurostar train.
We than had to join a very long queue to go through the rigmarole of security and passport controls. The whole process took almost 2 hours, before the train could depart for London. I have 3 questions which the authorities probably would refuse to answer on the grounds that it is "security":-
Why do several hundred passengers have to be inconvenienced this way in order to prevent just one person from possibly entering the UK illegally ?
Why could we not just go through passport control as our baggage had already been screened at Brussels ?
Why could border control staff not just go through the train, just like they do in the rest of Europe outside the Schengen area?
The whole experience reminded me of crossing the borders of the "communist" countries before the fall of the Berlin wall. There was however, one silver lining – the next day Eurostar had automatically emailed me a compensation claim form which I submitted & received a voucher within 24 hours.