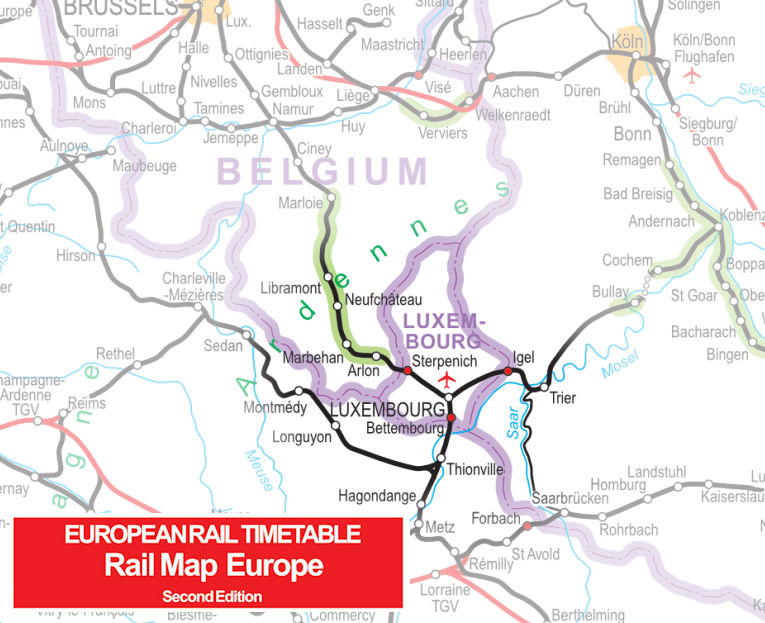 The map has been extracted from the Railway Map of Europe with kind permission of the publishers.
You can purchase copies of the full map, as well as rail timetables, from The European Railway Timetable website
LUXEMBOURG
The entire passenger network of the Grand Duchy is electrified and trains run frequently (at least once an hour) on a strict clockface timetable.
A modern tram line links the main station in the capital to the European quarter via the city centre and an interchange with funicular and lift at Pfaffental.
Trains are all operated by the state-run Chemins de fer luxembourgeois (CFL – see link below ) . On some routes they cross the border into France, Belgium or Germany, as commuter traffic is very important.
In 2020 the Luxembourg government made all public transport free except for first class and international journeys. There is still one booking office at the main station, through which nearly all services pass.
If you require an international ticket to or from a station in Luxembourg, you only pay for the part of the journey in the other country – so, for example, a journey from the German city of Trier to the capital of Luxembourg can be quite cheap.
TG July 2021